Testimonial as to Excellent Service
Barton Legal are specialists in construction and commercial property. Clients come to us because we are experts in our fields and provide a quality service, based on practical, commercial advice,
When we employ other companies it is essential they maintain that reputation and preferably enhance it.
Over recent weeks we have had several critical court hearings where we were dependant on the documents scanned and indexed by PDM.
Not only could counsel locate individual documents within seconds, we were able- to produce indexed and paginated Court bundles. In these hearings, before High Court Judges, first impressions are very important. We knew that ours was excellent because of the assistance from PDM.
My client was impressed and this increased his confidence in us and helped to make our case stronger and more persuasive before the Court. I have no hesitation in using PDM, and in recommending them to our clients and to other consultants and lawyers,"

Dear Andrew As I am a very old-school salesperson, I was used to writing notes on a note pad, having manual files in a locked filing cabinet and picking up the phone rather than emailing.
So the mindset of change did not sit well with me to convert to a digital system, having had a couple of 121'S to understand your business I very quickly realised that a change was essential for us to diversify and offer a quicker more efficient service to all of our customers.
Having the ability to email our paperwork directly from our computers, rather than pulling the file out of the cabinet, scanning and emailing across. This is a lot more efficient way to work.
You have made my office staff a lot happier, which in turn makes me happier, and we now look more 21st century behind closed doors.
So I thank you and PDM for all of your work, and cost effective service, and I would be more than happy to recommend your services and products having experienced it 1st hand.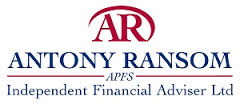 I wanted to write and thank you for taking the time to reassure me that the documents would be securely scanned and the originals disposed of again in a secure manner. I also wanted to let you know that I am very impressed with your flexibility in terms of the frequency and volume of work you are willing to collect from me as I continue to scan in my client files. You have made the transfer away from a reliance on paper files much easier than I thought it was going to be.
I look forward to working with you as I progress towards the dream of a paperless office.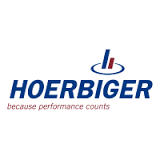 After a few weeks of using the scanned documents, we are delighted with the service received: we can find everything easily, and absolutely everything has been scanned, even the smallest note on the tiniest piece of paper in the files.
When we require further scanning, you will be the ones to get the call!

Faced with the challenge of inputting a backlog of candidate registration forms, Andrew and his team at PDM were able to eliminate the pain by scanning in all our documents and formatting them into a version which allowed us to upload straight onto our database, saving us precious time.
Andrew collected the data from our office, give us an accurate quote and stayed within the agreed timeframe.
I would have no hesitation recommending the services of PDM to clients and contacts.
A quality service from a genuinely honest person.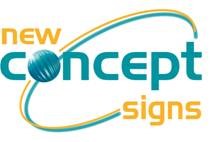 We were about to move premises and we had amassed 15 years of client files which you can imagine takes up a huge amount of space. I was familiar with PDMs services and when we wanted to consider it further Andrew came across to our old premises, demonstrated the software and how easy it was to use and quoted for scanning all our files & dropping them onto DVD.
The quote was reasonable and we instructed PDM to carry out the work, they came to site, took away all the boxes of folders, saving us time & money in moving the boxes to our new site.
Our original need for having the files scanned was due to storage space, but since then it has been invaluable for retrieving information.
I can therefore without hesitation recommend Andrew and PDM for document management solutions.
A West Yorkshire School
On moving to an electronic child protection systems, the school had the dilemma of what to do with the existing paper records. We decided that a complete chronology, accessible anywhere was a worthwhile investment and so selected a provider to scan the documents. The key factor in choosing Professional Document Management was the data security systems and arrangements as well as the confidentiality agreements for undertaking such a sensitive piece of work for us. From start to finish we were kept up to date with the process and the work was completed in a way that suited our business needs and deadlines i.e. documents were collected on the first day of the holidays and when a file was needed urgently, procedures were in place to still be able to access the information. The quality of the scanning is very good and the software is able to recognise names from different files which actually improves the comprehensiveness of the records stored about families. Overall we were very happy with the service received and are happy to recommend Professional Document Management to carry out such sensitive work.
"Last year, at FICEP UK Ltd we decided to tidy our archiving system and create an easier system for accessing our documents. We met with a number of other companies who could scan, create electronic documents and then shred our paperwork for us. We chose PDM because Andrew gave us confidence that he would be professional and efficient at the job, but at the same time he would supply the personal touch we prefer. He supplied excellent references and security credentials to calm our confidentiality fears and took great care to make sure that we understood the process and how we could access information while our documents were away from our offices.
PDM have now completed a great deal of work for us, taking care of our old archived information and returning to collect new batches of documents as the months go by. We have been impressed with their response times, their attention to detail and the final end product. The business we conduct at FICEP is not terribly straight forward, and Andrew has taken the time to understand how we would like our information to be stored and presented. PDM have developed for us an efficient process which has saved our business time and money and together we have a strong working relationship."