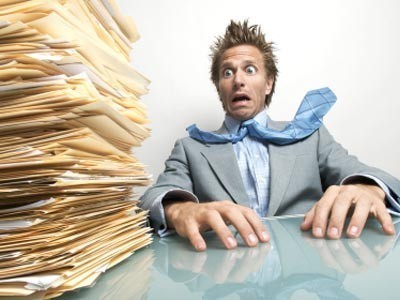 Document management solutions to suit all budgets and requirements
Do you struggle to find space to store important documents and paperwork? Is it difficult to find information you need quickly? Is your office cramped and cluttered with piles of unfiled documents? Are you spending money on additional physical storage space for paperwork? If you've answered yes to any of these questions, it sounds as though you and your business would benefit from a more efficient approach to document management.
Save time and money with an online document management system
The traditional approach to document storage requires lots of space to store paperwork such as filing cabinets and shelving, whilst calling for sufficient time to search through files to find information. Not only is this highly inefficient, reliance upon paper-based storage is likely to slow down your business systems and processes. This, in turn, could also negatively impact upon your ability to provide efficient customer service, whilst over-burdening and pressurising staff.
Moving to an online document management and storage system offers a range of tangible benefits including:
de-cluttered, tidy office with plenty of room to move around
significant improvements in efficiency – documents can be searched and information located at the touch of a button
online document management is safe and secure – unlike physical storage, documents and sensitive information are protected from theft, flood or fire
once an online document storage system has been implemented, staff have time to concentrate on their role, rather than wasting time searching for documents or information
we offer a range of document management and storage solutions with options suitable for all budgets and requirements
we provide specialist document management services, designed to meet the unique requirements of legal firms, schools and colleges
Free your business from the paperwork burden
To find out more about how online document management could help you save money and improve efficiency, get in touch by calling 01274 883459 or email info@pro-doc.co.uk
https://pro-doc.co.uk/wp-content/uploads/2019/02/Paper-overwhelmed.jpg
300
400
admin
/wp-content/uploads/2016/09/pdm.jpg
admin
2019-06-11 09:28:08
2019-06-11 09:28:08
Is paperwork weighing you down?